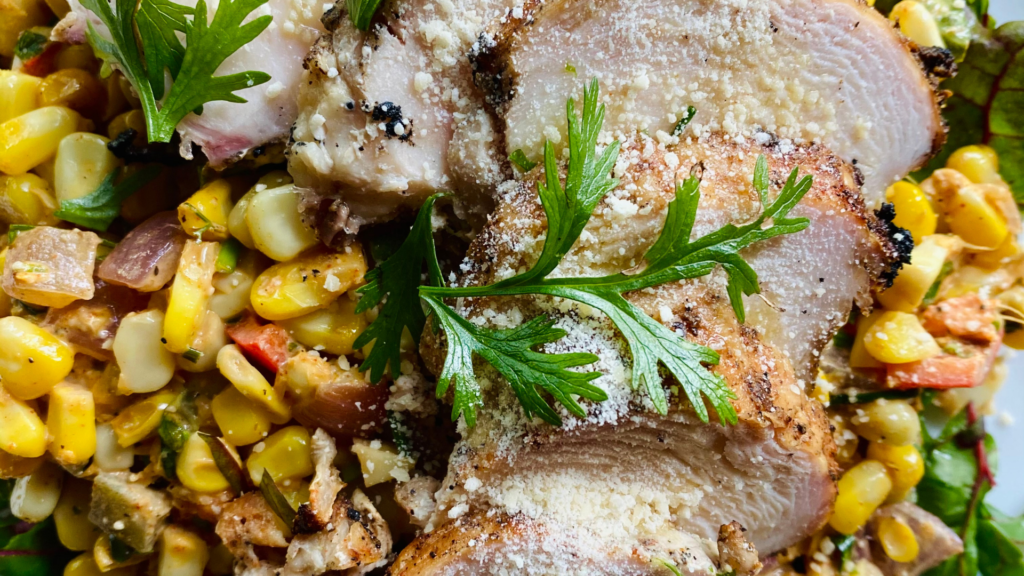 You know its summertime when there's fresh corn on the cob, herbs and a smokin' grill… everything is vibrant, aromatic and oh so fresh right now- this is by far one of my favorite times of the year. So much beauty!
In the middle of preparing this delightful dinner for the fam, I stopped and thought of all of you- this recipe is too good not to share!
I recommend serving 1 cup of this salad on 2 cups of fresh greens, topped with 4-6 ounces of your favorite grilled protein. This will make for the perfect balanced meal (aka you have the perfect amount of protein, fat, fibrous carbs and colorful veggies)
Lastly, if you're avoiding dairy, skip the yogurt (use the paleo mayo) and the cheese (use nutritional yeast instead).
ENJOY!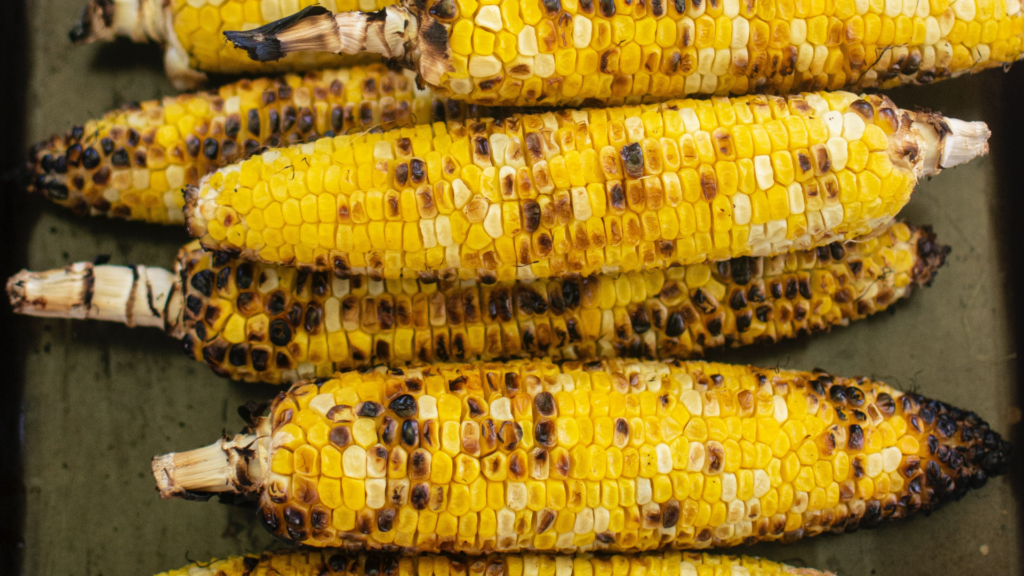 Summertime Mexican Street Corn Salad
4 cups fresh corn, cooked (about 5 ears)
1 tbsp olive oil
1/2 red bell pepper, diced small
1/2 small red onion, diced small
1/2 cup fresh cilantro, chopped
1/3 cup green onion, chopped small
1 tablespoon fresh jalapeno pepper, minced
1 lime, juiced (about 2 tablespoons)
1 tablespoon honey
1/2 tsp cumin
1 tsp smoked paprika
1/2 tsp black pepper
1/4 tsp salt
1/4 cup paleo mayonnaise OR full fat Greek yogurt
1/2 cup cotija, feta OR parmesan (the shaker kind) cheese
1. If using the grill to cook protein, add cooked corn and lightly char (30 seconds each side), then cut the cooked corn off the cob. (Omit Step 2 if charring the corn on grill, simply adding it to the bowl with the raw onion when charred)
2. Heat the olive oil in a large skillet over high heat. Add the corn and onion, stirring. Cook for about 3 to 5 minutes or until the corn is lightly charred. Add to a bowl and let it cool 5-10 minutes.
3. In a large bowl, mix together the mayonnaise, lime juice, honey, salt, pepper, paprika and cumin. Add the remaining ingredients, including the corn. Mix until until well combined then taste, adjust seasoning accordingly and garnish with a sprinkle of cheese and cilantro.