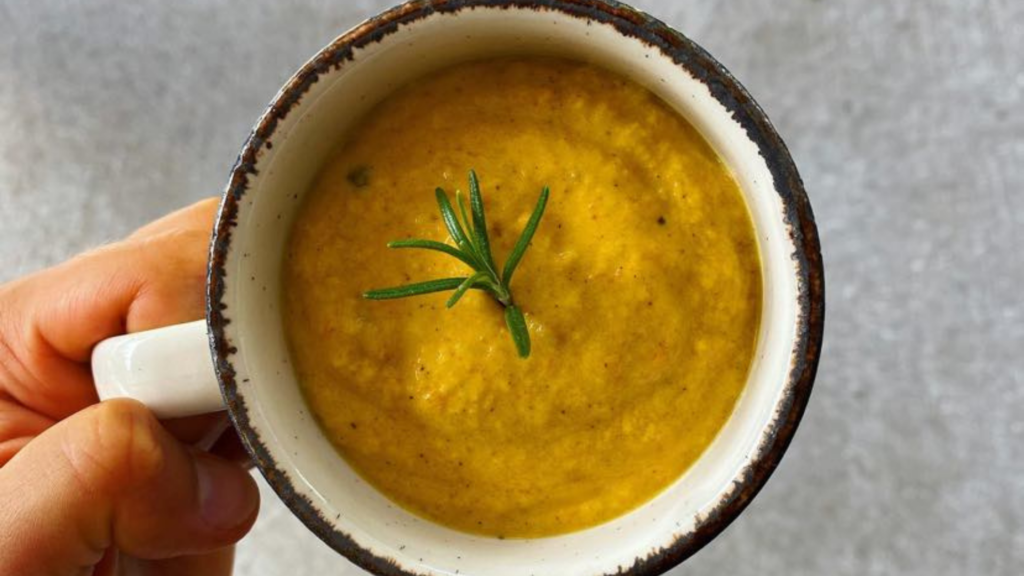 If you love fall food as much as I do, this little cup of goodness here will absolutely hit the spot!
All the beautiful foods in season right now are at their peak point in nutrients, the antioxidants, vitamins and minerals are aplenty!
… And they're all in this gloriously silky smooth batch of soup.
Carrot. Sweet Potato. Apple. Ginger. Cinnamon. Turmeric.
I mean, what could be better? (Served with grilled chicken/steak/lamb of course. Perfection. Gotta have that protein)
In particular, the ginger/turmeric have powerful anti-inflammatory properties, and paired with black pepper, those benefits are able to be enjoyed (AKA bioavailability).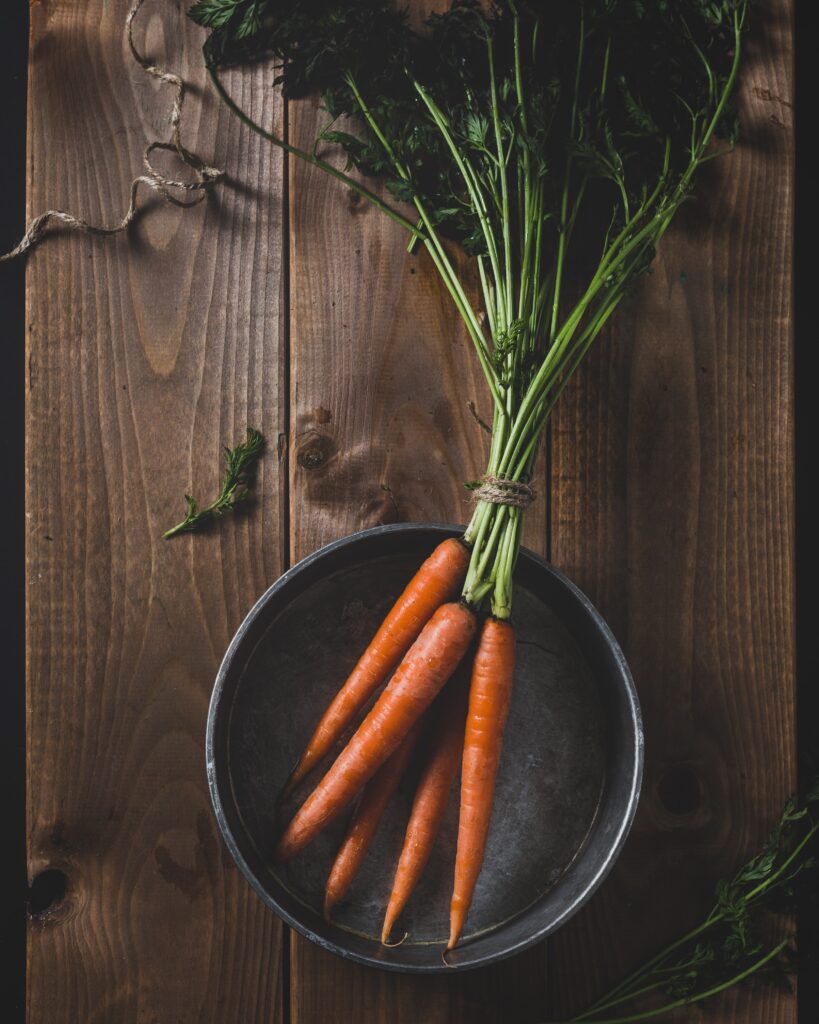 We sautéed everything together, let it simmer, puréed it to perfection, then returned it to the pan and added the full fat coconut milk to give it that silky smooth texture.
Like I said, perfection.
Creamy Coconut Carrot Ginger Soup
1 lb. Carrots, diced
1 Large Sweet Potato OR 1 Cup Butternut Squash, diced
1 Large Apple, diced
1 Onion, diced
2 Cups Chicken Stock/Broth
1/2 Cup Full Fat Coconut Milk
1-2 Tbs. Fresh Ginger (you choose how spicy!), minced
1 Tbs. Garlic, Minced
1/2 Tsp. Curry Powder
1/2 Tsp. Turmeric
1/2 Tsp. Cinnamon
1/4 Tsp. Cardamom
1/4 Tsp. Cayenne*
Salt and Pepper to taste
Extra Virgin Coconut Oil
Heat 1 tablespoon oil over medium heat. Add the onion and saute for 3-5 minutes, until lightly softened.
Add in the carrot, sweet potato, ginger and garlic, sautéing for a couple more minutes.
Add the apple and cook another 2-3 minutes.
Add in the broth and all the spices, then simmer about 10 minutes.
Carefully add the soup to a food processor (or take immersion blender to pot) and purée until smooth.
Return to pot and stir in the coconut milk
ENJOY!
** If you are strict AIP or on the cleanse, omit the black pepper and cayenne pepper, adding just a pinch more of cinnamon and/or ginger for extra spice!