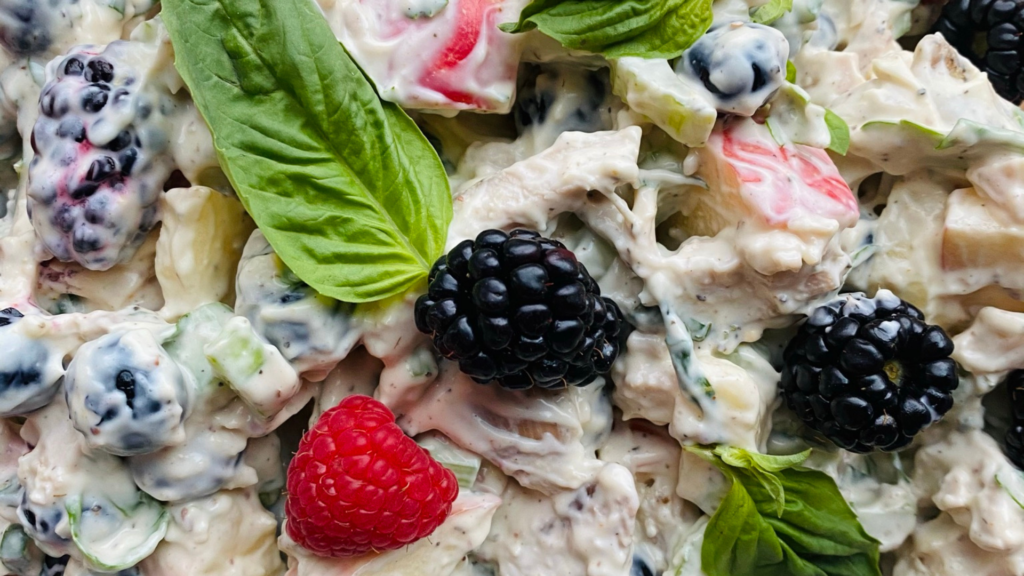 Have you ever wished there was a such a thing as a meal that contained savory, sweet, creamy and tart notes… all in one bite? A meal that was decadent and scrumptious while also being 100% healthy, loaded with incredible nutrients that nourished you to the core?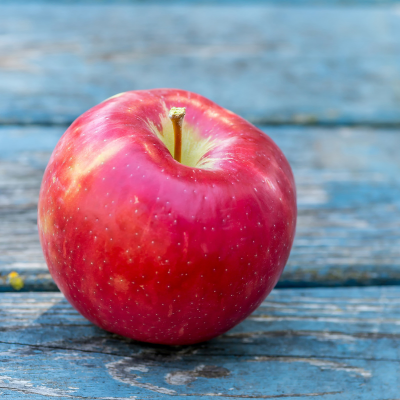 This Berry Basil Chicken Salad has received five star ratings from several of my clients because it truly satisfies all those cravings; from sweet and creamy, to salty and savory, this is easy to prep, always in season and can be enjoyed in a variety of ways.
Serve on greens as a salad, atop a piece of sprouted wheat toast, scooped with corn chips, wrapped in a piece of Bibb Lettuce or eaten as-is, this is truly a favorite that is requested by many!
As a holistic health coach and personal chef, I have cooked for many who have existing health conditions that limit what their bodies are able to process. Many of my clients need to steer clear of foods that are known to cause allergic reactions or sensitivities, thus this recipe is free from gluten, dairy, added sugar, soy and nuts.
The kicker? You wouldn't even know! Its that good!
Too, this is one very flexible recipe. You can use blackberries, blueberries or raspberries (or a combination…depending what is available and in-season), chicken breast or thigh, Sweet or Thai basil and any mayo free from canola/soy/vegetable oil and preservatives- try the recommended brands I listed below the recipe. (I have my free What to Eat Cheat Sheet for you to take with when shopping so you can know the best, cleanest and healthiest options out there… without breaking the bank).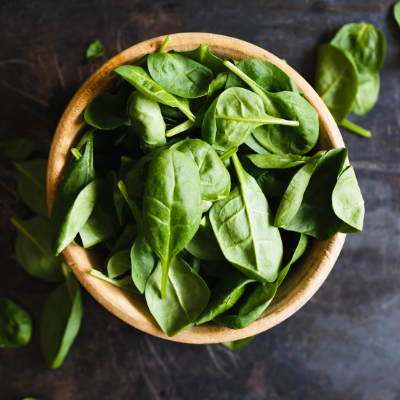 Summery Basil Berry Chicken Salad
Ingredients:
• 1 12oz Jar Mayonnaise*
• 1 Teaspoon Black Pepper
• 1/2 Teaspoon Salt
• 1 Teaspoon Fresh Garlic, minced (optional)
• 1 Pint (pound) Organic Blueberries or Blackberries (or half of each)
• 1 Organic Golden or Honey Crisp Apple, diced
• 3/4 Cup Organic Celery, diced
• 1/4 Cup Fresh Sweet or Thai Basil, julienned
• 2 Cups Pasture-Raised Chicken Thighs, cooked (reserve 1/4 cup the cooked "juices") and sliced into thin strips
Directions:
1. In a medium bowl, mix together mayo, salt, pepper and garlic (if using).
2. Fold in chicken, celery, apple and basil, mixing well.
3. Gently fold in berries, making sure to keep them intact so you don't "break" them.
4. Serve on a bed of organic mixed greens, in organic lettuce wraps or scoop with corn chips… enjoy!
*I recommend the following brands for a cleaner (aka less allergens and unnecessary ingredients) Mayo: Hain Foods, Primal Kitchen, Ojai Mayo, Sir Kensington