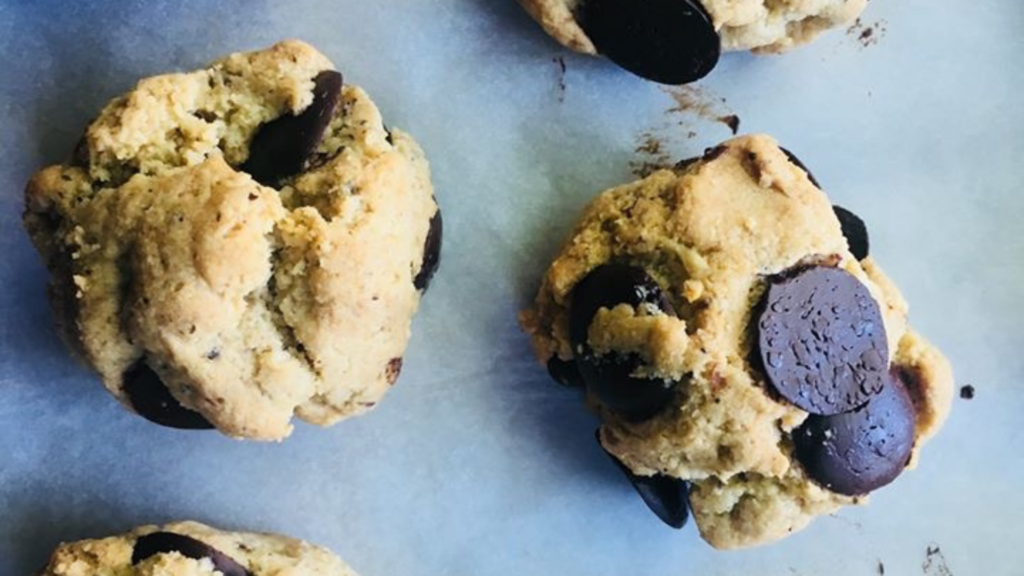 Who didn't grow up with the classic chocolate chip cookie? Is it just me or does it seem like a pantry staple these days? There's something about the combination of sweet cookie dough and semi-sweet chocolate that just plain hits the spot. Am I right?
While we love this childhood favorite, many of the classic recipes (I won't name names *wink wink*) contain refined/bleached white flour, loads of sugar and unhealthy oils/trans fats- all three of which are direct causes of inflammation.
Yikes!
I'm all about balance and the occasional treat, but more than that, it's important to go for quality. Making every effort to improve our food options so we aren't always going backwards or "making up" for our poor choices is essential! By making mindful decisions, you can spare yourself the effects of unhealthy ingredients and still savor every bite…
At Nothing But Nourished, my passion is to show individuals that they can indeed enjoy their favorite treats without compromising on flavor, taste or satisfaction. By making simple swaps and substitutes, you can get an extra nutritional boost and skip out on the icky side effects of sugar, gluten and trans-fats (who needs those guys anyways?!).
This yummy recipe uses almond flour in place of regular white flour, maple syrup in place of sugar and extra virgin coconut oil in place of the refined oils… win, win, win on every level!
Gluten/dairy/refined sugar FREE…
Enjoy this recipe adapted from Kitchen Treaty!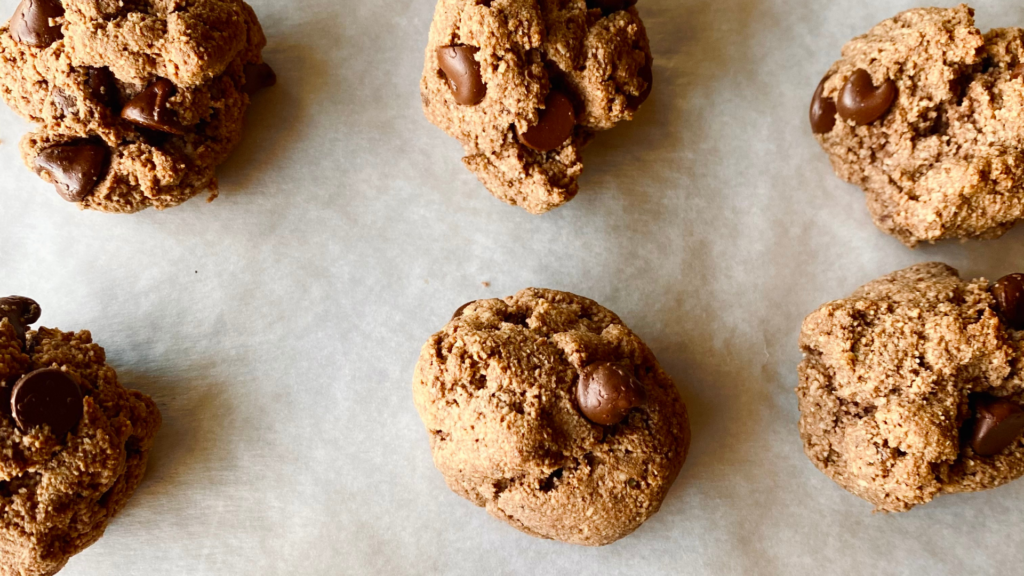 Paleo Chocolate Chippers
2 tablespoons extra virgin coconut oil
3 tablespoons pure maple syrup
1 large pasture raised egg
1 teaspoon pure vanilla extract
2 cups almond flour (not meal)
1 tablespoon ground flax seed
1/2 teaspoon baking soda
1/4 teaspoon fine-grain sea salt
1/2 cup mini semi-sweet chocolate chips
Preheat oven to 375 degrees Fahrenheit. Line a baking sheet with parchment paper. Set aside.
Add the coconut oil and the pure maple syrup to a large bowl. If the oil is very hard, microwave for a few seconds until soft but not melted. Stir briskly with a whisk until the syrup and oil are mixed together – this may take a minute or two. Add the egg and vanilla and whisk together until combined.
In a medium bowl, stir together the almond flour, flax seed, baking soda, and salt. Add the flour mixture to the wet ingredients and stir together until combined. Add in 1/2 cup chocolate chips.
Scoop mounded tablespoonfuls onto the cookie sheet, spacing about two inches apart. Press down gently with your fingers to flatten slightly. Top each with a few additional chocolate chips, if desired.
Bake until set and the edges are golden brown, 8-9 minutes. Remove from oven and let cool for about 5 minutes, then transfer to a wire rack to cool completely.
Make these and take them to your next party and go ahead and tag @nothingbutnourished- I'd love to see you enjoying these tasty little treats!