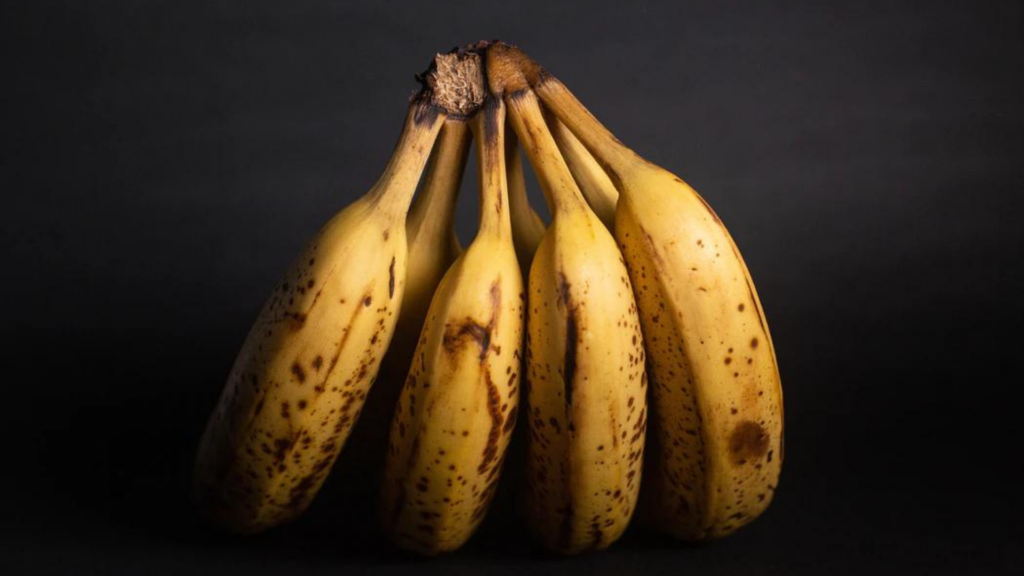 You have several bananas sitting (or hanging) in your kitchen, getting browner and more shall we say, "fragrant" by the minute… what do you do?

Do you throw them out? Freeze them? Blend em into a smoothie? Bake with them?
I'm the latter. Always.
I prefer to eat a banana as-is, when the peel has a slightly green hue, is barely sweet, is
not fragrant and when it has a slightly firm but non-starchy texture… (how's that for not being picky?) That way, I'm reaping all the health benefits without getting nauseated by the sweetness!

If I can't eat them before the peel turns that deep yellow color with developing brown spots, I always opt to bake a muffin or a super-seed breakfast cookie! Why let a good thing go into the trash? One thing you should know about me is that I cannot stand wasting good food!

Below is one of my most favorite baked goods ever. These muffins are delicious, moist and savory with the added bonus of being packed full of incredible nutrients to promote a healthy body- what could be better than tasty food also being good for you?! After enjoying The Healthy Maven's incredible Paleo Banana Nut Muffin recipe for years, I modified and adjusted things according to my preference and have the delicious one listed below for you!

This recipe is paleo (hence the name 😀 ), meaning there is no gluten, dairy or added sugar! Each scrumptious bite is made with real, whole food ingredients intended to nourish- I can't wait to see what you think!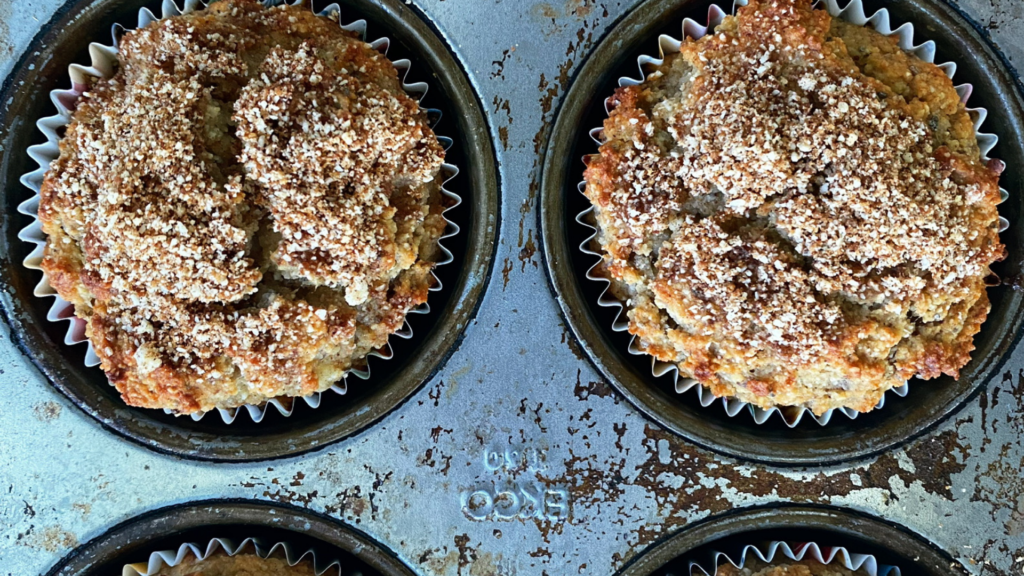 Paleo Banana Muffins
2 Cups Almond Flour
1/3 Cup Coconut Flour
1 Tsp Cinnamon (divided in two)
1 Tsp Baking Powder
1/2 Tsp Baking Soda
1/2 Tsp Sea Salt
3 Large, Ripe Bananas
3 Eggs
2-3 Tablespoons Unsweetened Almond or Coconut Milk
1 Tsp Vanilla Extract
Optional, Pick One:
1/2 Cup Fresh Blackberries, Blueberries or Raspberries;
1/2 Cup Raw Nuts (your choice)
1/4 Cup Cacao Nibs
1/2 Cup Fresh Apple, Peach, Mango or Nectarine, diced small
1/2 Shredded Coconut (or flakes), unsweetened
Preheat oven to 350 F.
In a large bowl combine almond meal, coconut flour, baking soda, baking powder, cinnamon and sea salt.
In a separate bowl combine bananas (mash them with a fork first), almond milk, eggs and vanilla extract.
Slowly add wet ingredients to dry and stir until just combined. Fold in your optional add-in.
Line a muffin tin with muffin liners or grease tin well and fill each cup 3/4 full.
Bake for 25 minutes or until done.
Remove from oven and let cool in tin for 20 minutes then remove to cool completely on a wire rack.
Will keep in an airtight container in refrigerator for up to four days.